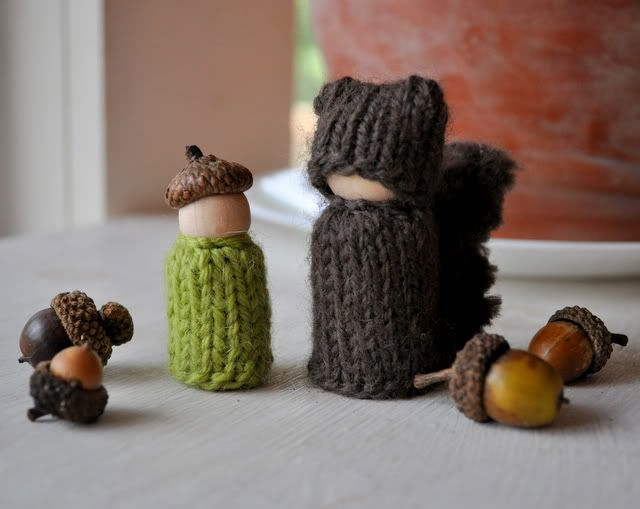 I'm all excited because today I'm at Julie's lovely blog,
This Cozy life
, for Meltdown Monday.
Besides, Julie makes beautiful creatures with wood and yarn, such as the ones on the picture above, and has a
shop
.
I'm offering one of this newborn flannel reversible hats in the giveaway.
Hope to see you there!